Facilities
Physics, Chemistry & Biology Laboratories
"The important thing in science is not so much to obtain new facts as to discover new ways of thinking about them.
- Sri William Bragg

The school has well equipped separate science laboratories for the subjects of Physics, Chemistry and Biology. Routine practical classes are conducted in the respective laboratories. Students are taken to the labs periodically to get them acquainted with the instruments of science and scientific learning.

The laboratory is the most important feature of science. A Laboratory opens the mind of the child to the huge world of science as he verifies whatever he learns in theory in a laboratory.
Chemistry
In our lab, ample space is available for experiments to be conducted comfortably by individual students and it is a well-lit laboratory with a good ventilation systems, making the working environment even more relaxed. The chemistry laboratory is well-eqipped for the students too with equal ease.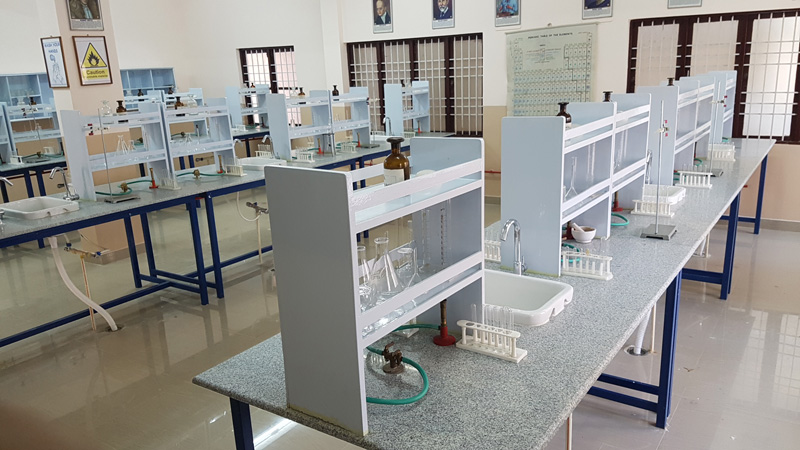 Physics
A moderately-sized lab designed to cater to the Secondary Section of the School, the Physics lab is a well-faciliated lab fitted with equipments as per the syllabus and curriculum. It is a well-lit and ventilated lab. It is well furnished with wide working tables. A team of 25-30 students can comfortably occupy the lab at a time. The stocks in the physics lab well-faciliate students to work independently. The lab is a also a resource centre for providing working models, charts and projects for teachers in the middle and senior section.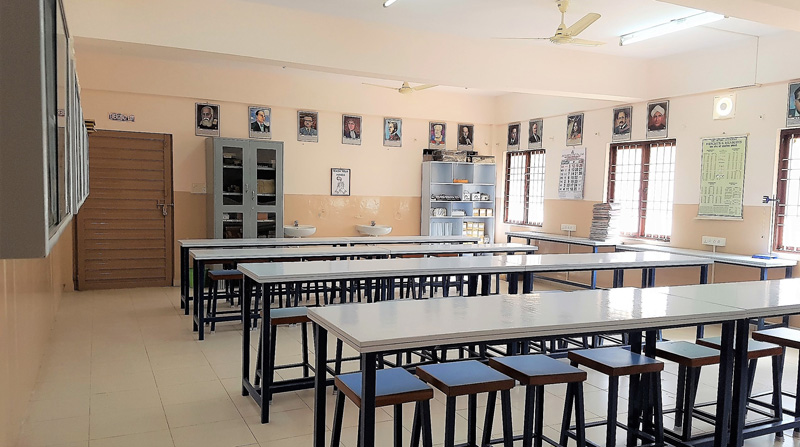 Biology Lab
The Biology lab is well-equipped with all required specimens to provide first hand knowledge to the students about the subjects.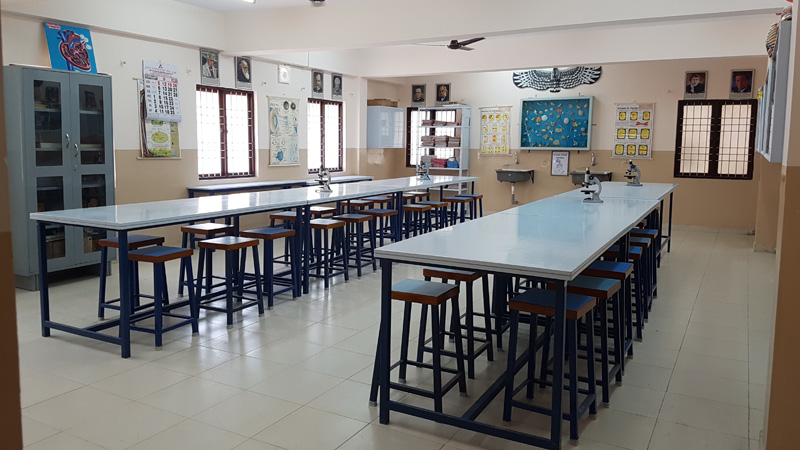 Geography
Students have the opportunity to apply specific geographical concepts to real - world problems. The geography lab provides a practical basis for the theoretical knowledge.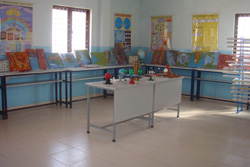 Maths
The Maths lab helps students in developing their mathematical abilities and provides them with opportunities to discover and understand mathematical concepts through their active involvement in solving problems. This lab, comprising various mathematical games, puzzles, experiments and other activities, facilities thinking and develops an attitude of enquiry in the students.