Classroom
At MG School for Excellence, we take care of today's tech savvy generation by providing learning through Interactive white Boards, in collaboration with Smart class. It is transforming the way teachers teach and students learn. It brings abstract and difficult curriculum concepts to life inside classrooms and makes learning an enjoyable experience for the students.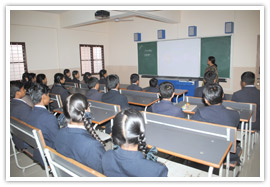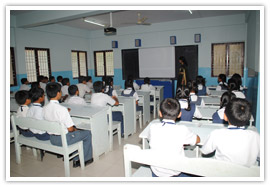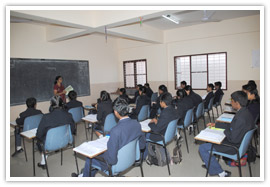 Computer Education
Computers are an integral part of any career these days. Keeping this in mind, computer science has been made a part of the curriculum for students from class I onwards. We have a well-equipped computer lab with multi-facility and the latest in hardware as well as software.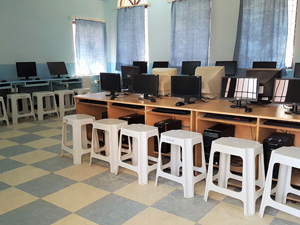 Library
The Library is the heart of any educational institution At MG School for Excellence we have an amazing collection of books, CD-ROMS, Audio and videotapes that covers an extensive array of topics. Science arts or culture, English as a language, or literature and fiction, the social sciences or history, our collection of books covers a wide spectrum. The library is constantly acquiring new titles to stay up-to-date and also subscribes to a variety of periodicals and journals.'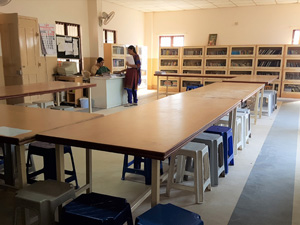 Chemistry
In our lab, ample space is available for experiments to be conducted comfortably by individual students and it is a well-lit laboratory with a good ventilation systems, making the working environment even more relaxed. The chemistry laboratory is well-eqipped for the students too with equal ease.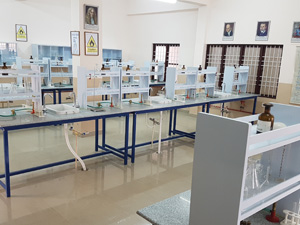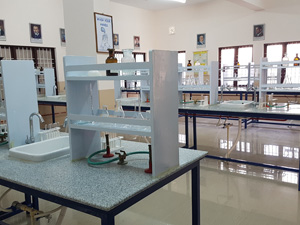 Physics
A moderately-sized lab designed to cater to the Secondary Section of the School, the Physics lab is a well-faciliated lab fitted with equipments as per the syllabus and curriculum. It is a well-lit and ventilated lab. It is well furnished with wide working tables. A team of 25-30 students can comfortably occupy the lab at a time. The stocks in the physics lab well-faciliate students to work independently. The lab is a also a resource centre for providing working models, charts and projects for teachers in the middle and senior section.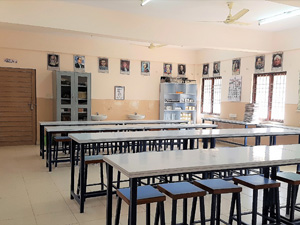 Biology Lab
The Biology lab is well-equipped with all required specimens to provide first hand knowledge to the students about the subjects.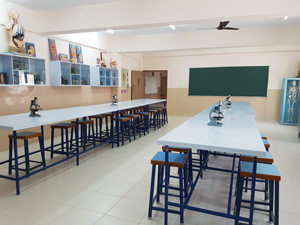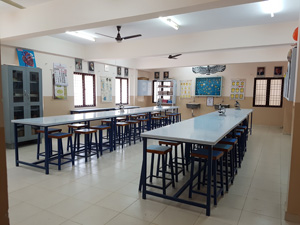 Geography
Students have the opportunity to apply specific geographical concepts to real - world problems. The geography lab provides a practical basis for the theoretical knowledge.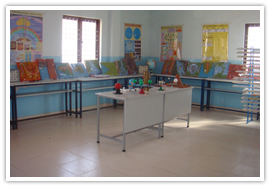 Maths
The Maths lab helps students in developing their mathematical abilities and provides them with opportunities to discover and understand mathematical concepts through their active involvement in solving problems. This lab, comprising various mathematical games, puzzles, experiments and other activities, facilities thinking and develops an attitude of enquiry in the students.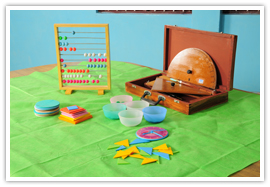 Playground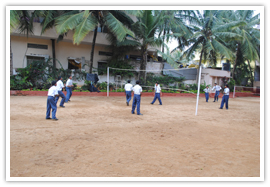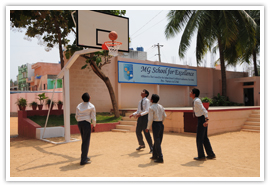 Medical Facility
The in house medical unit caters to the immediate need of providing first aid and emergency services. A full time nurse, on the campus, and an on-call Doctor is available. Annual Eye and Health check-ups are conducted by experienced doctors.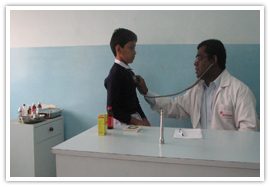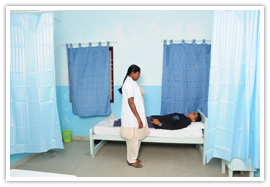 Transportation
There are buses plying to and fro various locations near the school. We take additional care in ensuring that the drivers are experienced and efficient. Each bus has an attender too.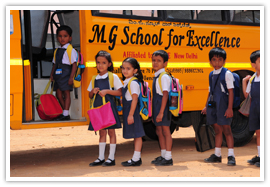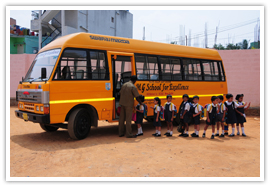 Hall